Do more with less.
Cut budgeting & planning times by more than 50%

About This Webinar
Higher Education institutions and their leaders are experiencing unprecedented pressure to do more with less, which means budgeting and planning processes are under review. The budgeting and planning process can be a particularly painful area for Higher Education when it comes to decentralized decision making, multi-dimensional planning & reporting, and personnel planning across many departments, colleges, and programs.
We will explore solutions in Adaptive Insights to these 3 FP&A challenges in Higher Ed:
Decentralized Decision Making - Empower unit leaders to collaborate to grow revenue and control costs
Multi-Dimensional Planning & Reporting - Plan across multiple dimensions such as fund, organization, account, program and seamlessly generate different report views and board packages
Personnel Planning - Manage your biggest expense - Personnel. With more confidence and control, reallocate vacant position budgets and allocate personnel expenses across departments, programs and more.
About the Presenters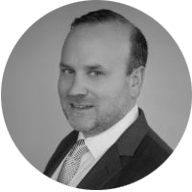 Brian Teets, Senior Financial Analytics Consultant
Brian is a Senior Financial Analytics Consultant at Ironside. Previously he was an Adaptive Insights and Budget Manager at Montclair State University. As a seasoned management consultant, Brian is able to dive deep to understand his clients' business needs and processes. Having been on the client side, he understands the importance of helping organizations find opportunities to streamline processes, improve financial management, and drive user adoption.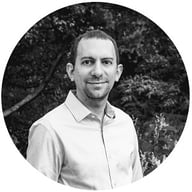 Oren Minc, Engagement Manager
Oren is Ironside's lead consultant for FPM, taking charge of projects ranging from assessments and enhancements to completely new implementations. He is a creative force at Ironside, passionately tackling clients' FPM challenges with innovative solutions. Regardless of the complexity or scale of a project, Oren will fully apply the technical and industry knowledge he has gained from his diverse portfolio of experiences.